A 12-week programme for self-led women who are ready to embody CONFIDENCE, SELF-BELIEF AND PERSONAL POWER
I serve self-led women, who are passionate about personal development to reconnect with the woman within.
To tap into the unlimited energy reserves that await dormant within.
To honour yourself and your needs by taking the time to build your CONFIDENCE, SELF-BELIEF and PERSONAL POWER.
Many of my clients have completed various programmes and workshops to find that something is still missing.
Wealthy Woman within is for those who are ready to COMMIT to THEMSELVES.
To become fully CONSCIOUS of the deep-rooted issues, that quite honestly, you have been avoiding.
To stop placing emphasis on the external and material world and turn INWARD.
You will not find the answers you are seeking outside of yourself.
This program is designed to cut through the bullshit and get to the heart of the issue.
Then, and only then, will you be able to experience the 'WEALTH' that you desire.
The Gold of understanding who you really. This is the greatest liberation of all.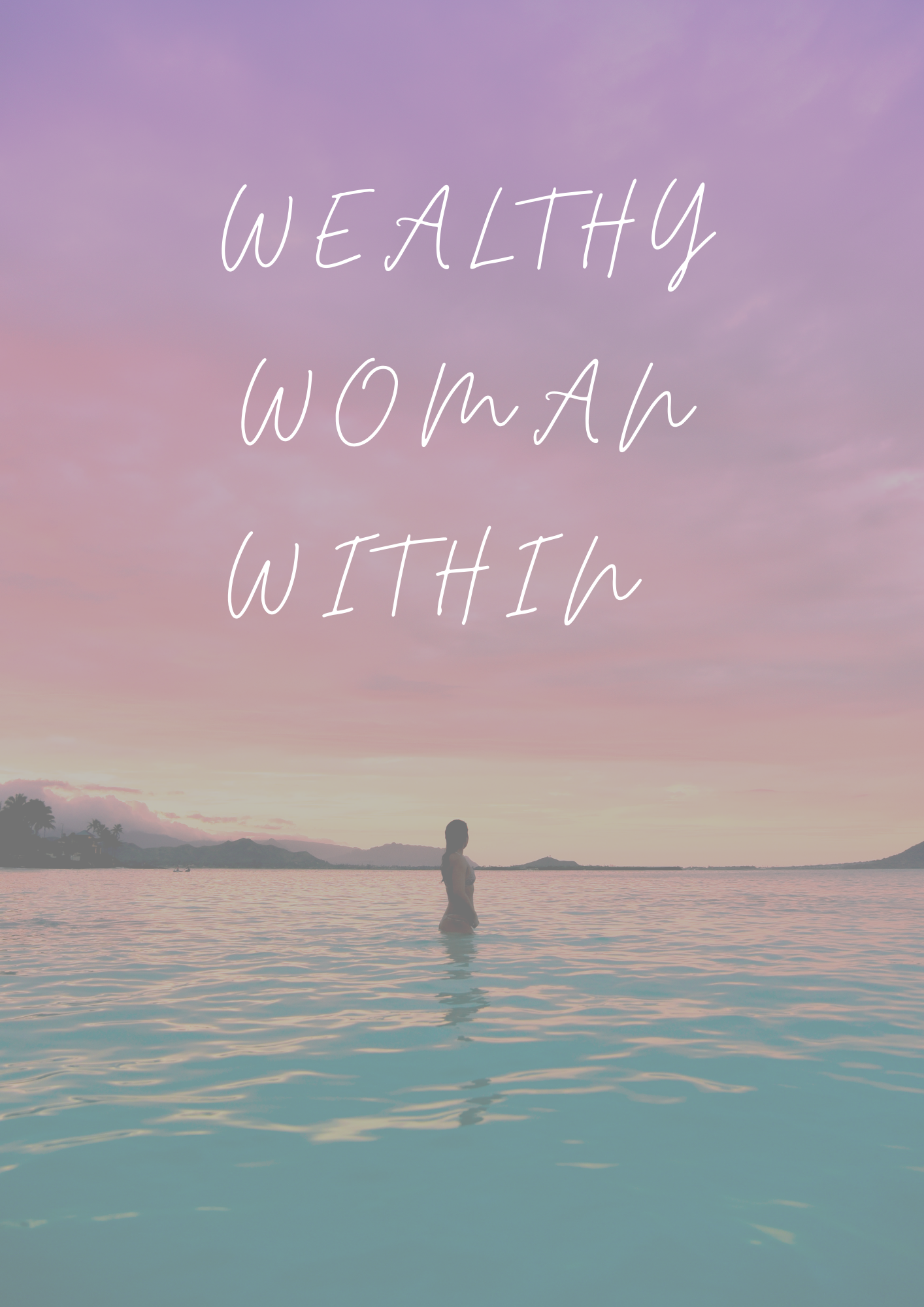 Wealthy Woman Within is designed to take you from THIS:
Feeling unworthy / not good enough
Living a watered-down version of yourself
Feel like something is 'missing' in your life
Doubting yourself and not trusting that your own intuitive nudges
Lacking in confidence and self-belief
Constantly comparing yourself to others
Always stuck in your head – constant pressure, overthinking, fearing the 'what if's'
In a never-ending cycle of recurring patterns of challenges and issues
Feeling hopeless, deflated and like things are never going to change
Procrastinating and not taking action
Not actually knowing what you really want in life
To THIS:
Trust and connect to your inner voice/guidance and have courage to follow it
Know they you the resources within to thrive, to succeed, to overcome and to flourish
Live a life of integrity
To feel safe and secure within yourself – to live comfortably no matter what is happening in the world around you
Freedom
Live in the now – not fretting over the past and not worrying about the future
True sense of belonging
Feel safe to express yourself
Make an impact – realise and step into your potential with the skills and wisdom you have gained on your personal journey
Healthy boundaries – because you value and believe in self
Imagine in 12 weeks learning techniques that bring awareness to the missing pieces that will transform how you feel about your current situation and create opportunities for growth, expansion and change.